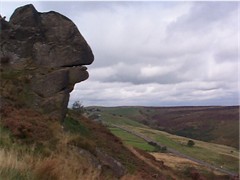 The River Churnet rises in the picturesque uplands of the Peak District National Park. From there, it runs into Tittesworth Reservoir and the Staffordshire Moorlands, where it flows south to the historic town of Leek. Continuing south, the river is joined in its valley by the Leek Canal, which connects the town to the Caldon Canal at Hazlehurst.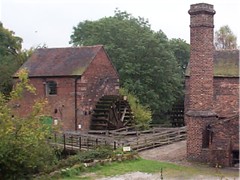 The river and the Caldon Canal are now close companions as they head south-east through Cheddleton and its water-powered flint mill. Also at Cheddleton is the beginning of the preserved Churnet Valley Railway, with its steam trains and historic diesels.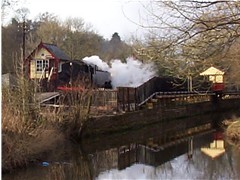 Beyond Cheddleton the river and the canal merge for a while, before parting again at Consallforge and the Black Lion Inn. From here on, the railway and canal fight each other for space, clinging to the side of the valley. At Consall Station, the canal is squeezed into a narrow channel.
At Froghall the fight ends, as the Caldon Canal terminates at the wharf where limestone from Caldon Low was once loaded. From here, the Uttoxeter Canal used to continue down the valley, but the railway took the space that couldn't accommodate both and the canal was closed.
Beyond Froghall, the railway itself is now disused, although the track remains for a distance towards sleepy Oakamoor. Here, the valley opens out and the river meanders through narrow fields. The old railway is now a footpath, leading through Alton with its castle and the high flag tower of Alton Towers, now part of a theme park.
Approaching Denstone, the valley opens out into the broad, flat plane of the River Dove. The Churnet continues past the huge JCB World Headquarters to Rocester, where a Roman road once crossed. The rivers finally meet near the hamlet of Combridge, where the Churnet flows into the Dove.